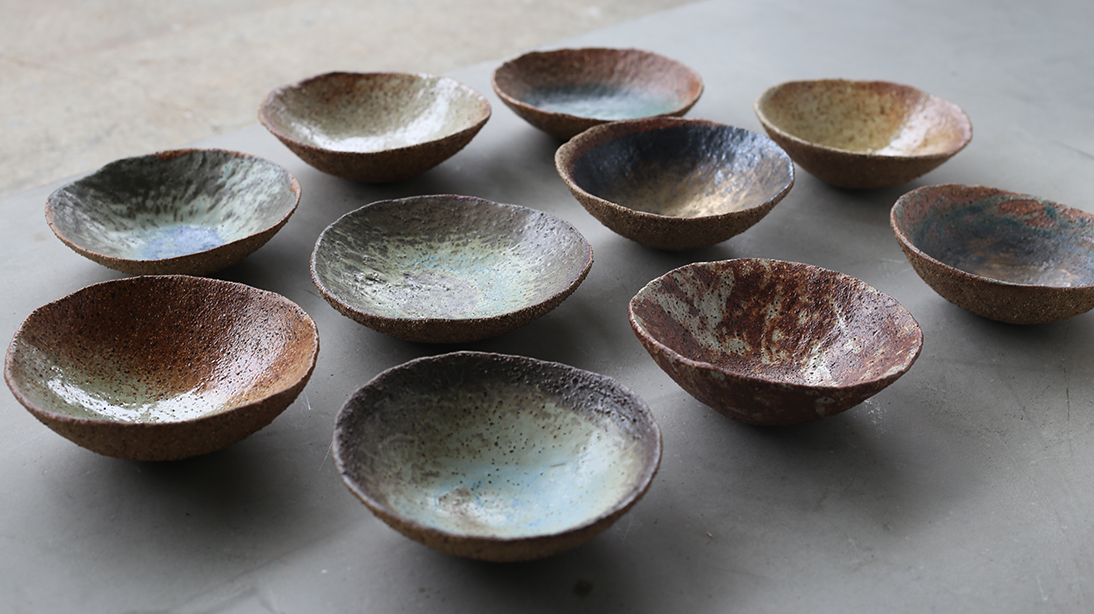 Crater dishes

These crater-like dishes were made from the process of pressing balls of sandy clay in my hands. Surfaces are left raw and textured, inspired by the earth's terrain in its glory of organic imperfections. They are hand-painted with minerals and fired at a high temperature to produce upredictable gradation and flushes of colour. Commissioned by IL DEN, an omakase restaurant.

Raku clay, food safe glazes, variable dimensions
© 2020 Pinch Ceramics studio, Singapore.