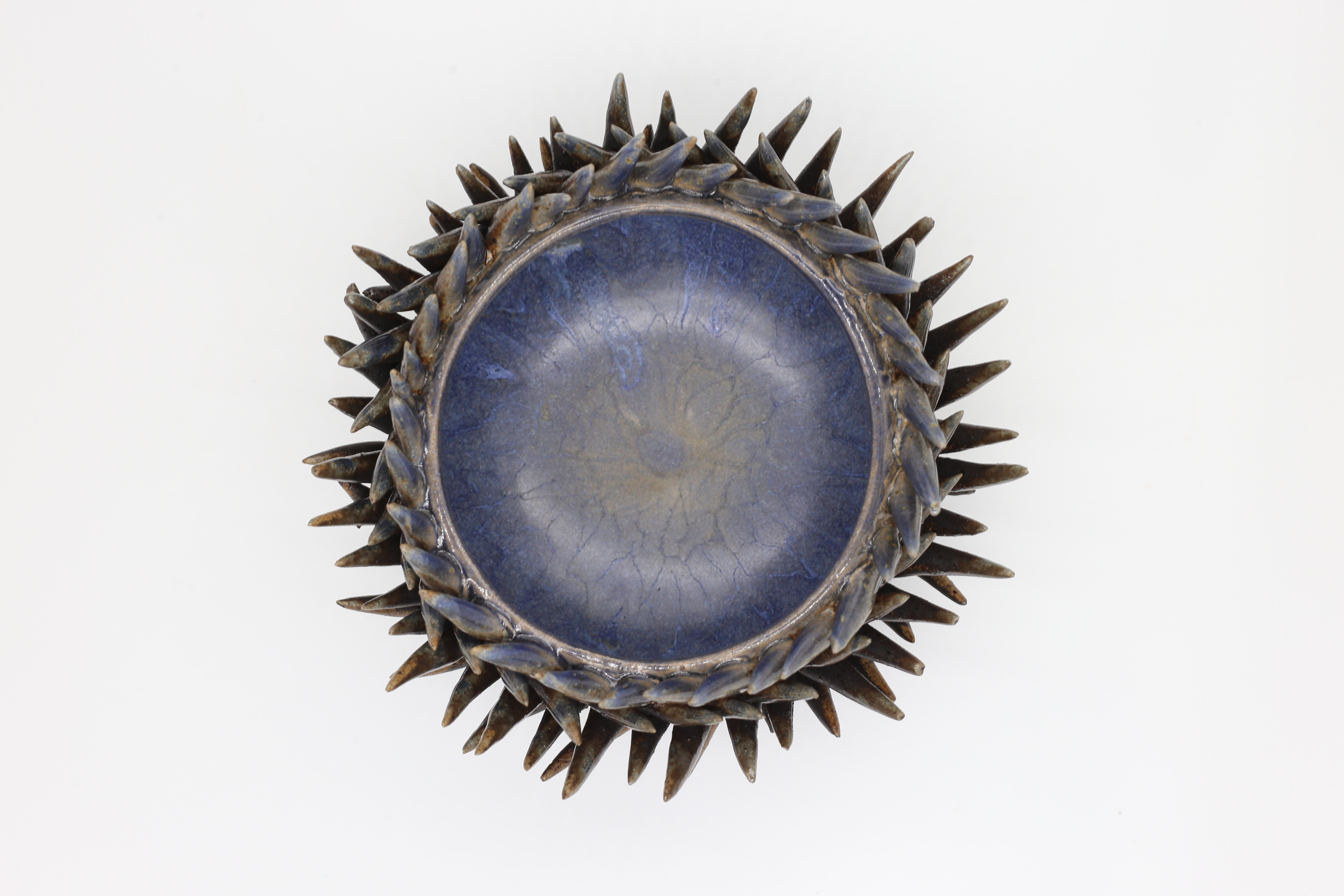 Sea-urchin boxes

These sea urchin-like boxes were commissioned by restaurant IL DEN for their small-portion serving of uni pasta. The spikes are arranged organically so each vessel has a unique formation and is reminiscent of eating a sea-urchin out of its shell. The colour of these pieces bring out the rich yolk-colour of fresh uni.

Stoneware, food-safe glazes, variable dimensions
2020 Pinch Ceramics studio, Singapore.